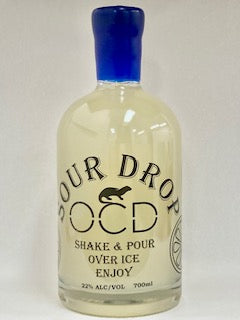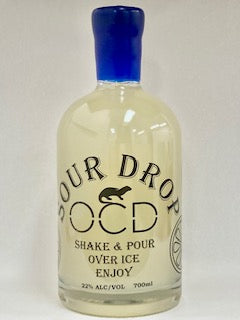 You asked and here they are!
Wherever you are, these delicious pre made cocktails, created by Eduard Otter are ready to pour & enjoy! Each cocktail is designed to bring the experience of OCD to you...from our distillery to your home ...and if you are not in lockdown..we wish we were with you wherever you are!
All you have to do is keep each cocktail chilling in your fridge, and when ready to serve - shake over ice and enjoy!
No additives and this cocktail has a shelf life of 2 weeks. (date on each bottle)
All OCD cocktails are made by hand at the OCD Distillery in Sydney.
OCD x Sour Drop:
This one is for serious lemon lovers...you have been warned!!
Created to add a lot of zing to this lockdown!
OCD Lemon Drop Vodka, Loads of Lemons and a touch of Sugar Syrup!
Pour 125ml into a shaker with loads of ice...shake a lot...strain and serve!
700ML.  22% ABV Approx. 12.2 standard drinks.
Fresh Lemons may cause sediment to form - just shake a lot before opening!