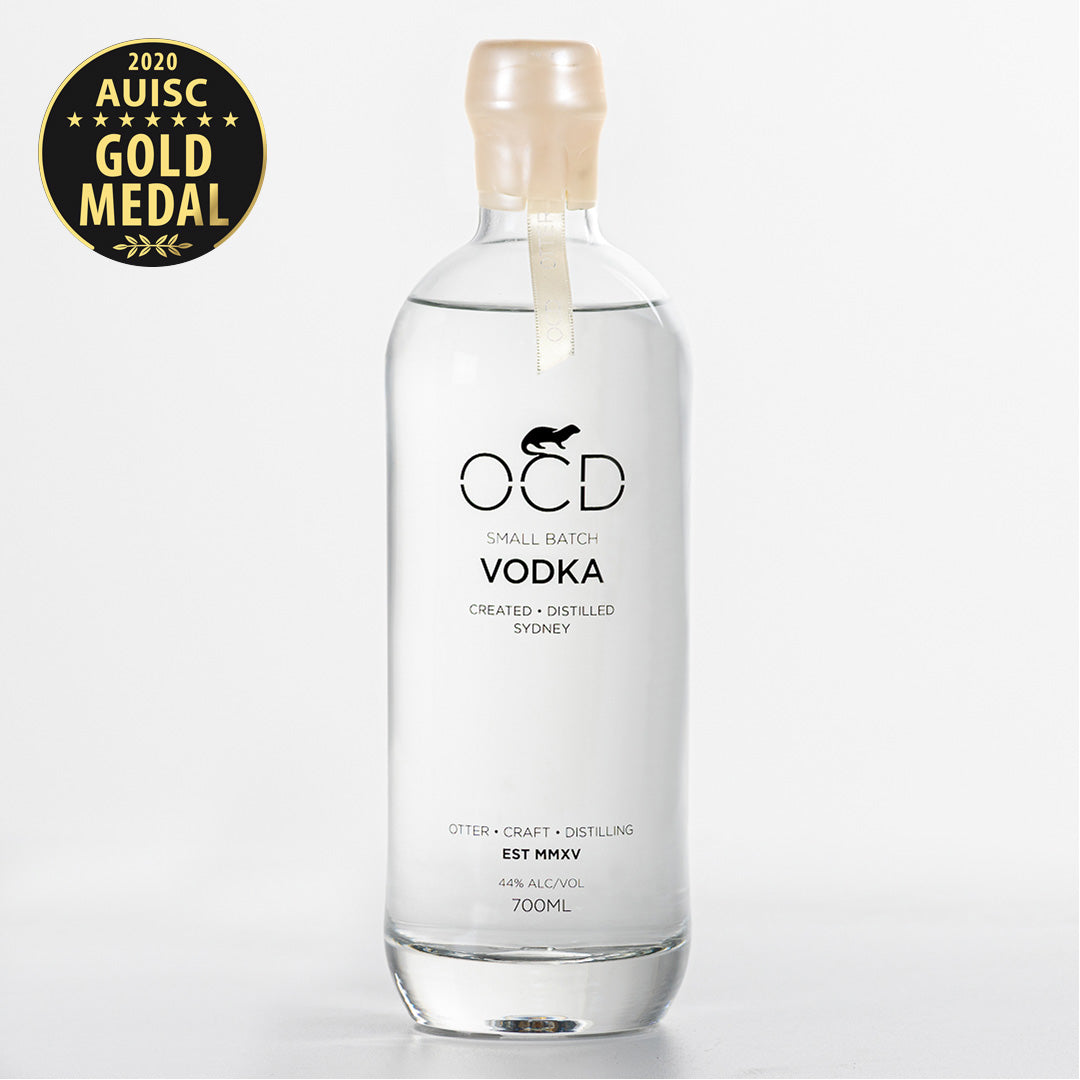 Hand made. Small batch. Single Malt. Triple Distilled.
OCD Vodka runs through a process that yields only to time, with longer than normal fermentation periods to allow the development of a deep, rich flavour profile.

The distillation process then pulls back the layers, to allow for a smooth tasting liquid. A final filter to ensure that only the best is allowed to leave the bond, bottled with a wax seal to ensure quality.
Using grain from the Riverina, the Vodka is developed from the same fermentation process as OCD Whiskey, which is reflected in the flavour and character filled taste of OCD Vodka.
Triple distilled and then run through a custom made filter, the liquid is then bottled in bond, ready for the final lucky ones.
Flat rate shipping $10 per order across Australia.
Aroma: A warm and toasty fragrance of malted barley, cereal grains, roasted almonds and aromatic oils.
Tasting Notes: An initial burst of grainy sweetness followed by a long and warming finish, with notes of butterscotch, star anise and bush honey.