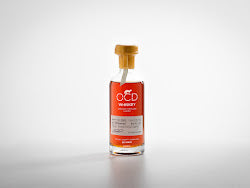 Aging for 37 months in a slow growth lightly toasted New French Oak (NFO) 114lt barrel, this Whiskey shares many of the loved characteristics of previous classic OCD x NFO releases.
Smooth & straight from the barrel, Distiller Eduard Otter decided it did not need to be cut due its smooth style and long length.
An opportunity to enjoy an uncut, non filtered real single malt Whiskey from barrel to bottle for you. Enjoy!
500ML
64.7% ABV
25.5 STD