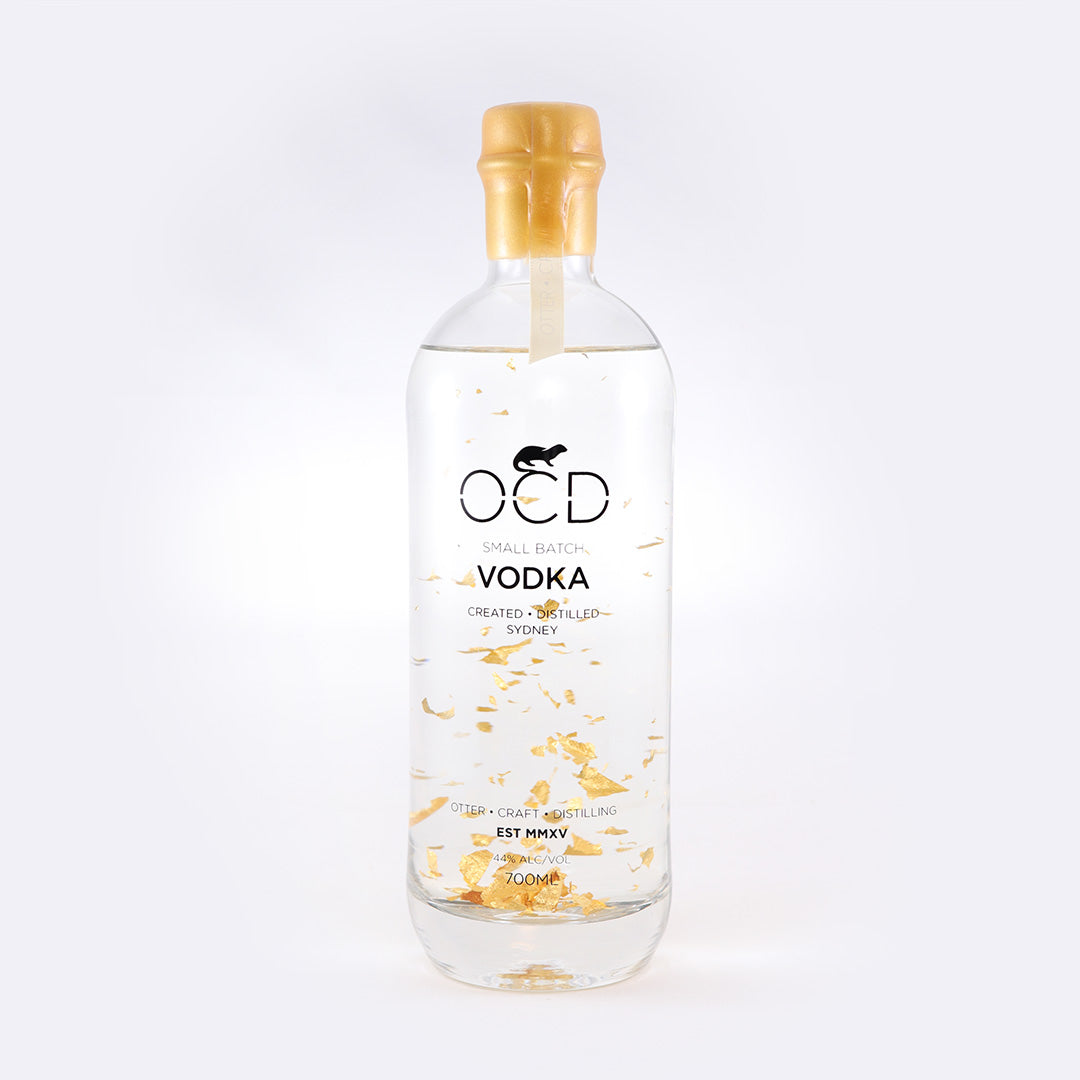 Hand made. Small batch. Single Malt. Triple Distilled.
Following on from the unique distillation process that produces OCD pure Vodka, generous amounts of 24 carat edible gold leaf, are added to this spirit, to create a uniquely opulent drinking experience.

The delicious taste of OCD Pure Vodka remains unchanged by the addition of this beautiful gold leaf.
Flat rate shipping $10 per order across Australia.
Aroma: A warm and toasty fragrance of malted barley, cereal grains, roasted almonds and aromatic oils.
Tasting Notes: An initial burst of grainy sweetness followed by a long and warming finish, with notes of butterscotch, star anise and bush honey.