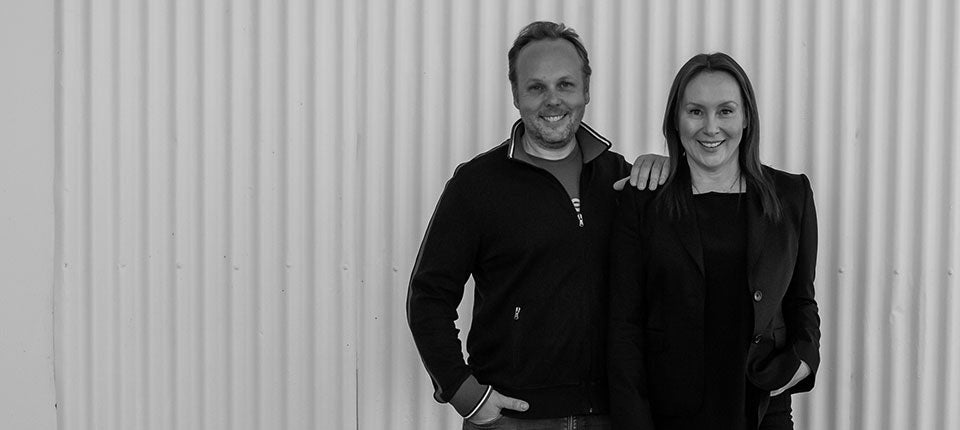 Otter Craft Distilling officially began life in early 2015.

Eduard and Julie Otter are brother and sister and are the co-founders of Otter Craft Distilling.

Making Whiskey because he loves it, and driven by a strong desire to learn to make his favourite spirit to drink, years of experimentation began in Eduard's garage. With a background in hospitality, from behind the bar to running them, including key roles at Pernod Ricard, Eduard began formulating ideas that reflected his strong respect for tradition, provenance and a high level of innovation.

After 2 years of testing different variations in grains and malts and creating his own mash by hand Eduard was ready to create his first barrel of Whiskey.
Using his 70Litre column still, a total of 18 distillations were needed for the first 50L barrel of whiskey.

Timing is everything, and during Julie's visits to Eduard's house, more and more time was spent in the garage, listening to stories about Whiskey, the processes Eduard was experimenting with, along with all the hits and misses. Eduard's obsession to create his favourite liquid never wavered and together the decision was made to create a family business that would combine Julie's background in executive brand management, with Eduard's background in liquid, to create a premium product that would reflect their shared values, creativity, style and taste.

A critical part of the OCD story is the commitment Eduard and Julie have to work only with like-minded suppliers who are passionate about sustainable and traceable ingredients, that are ethically sourced. With a focus on longevity and innovation, OCD works collaboratively with each of their key suppliers.

Today, every element of OCD reflects a process that combines tradition and innovation. The integrity of craftsmanship, from hand designing the new still, to the use of recycled pickle buckets for water cooling, and a distillation process that is by hand from end to end, every element of the OCD brand ensures that the final product is individually crafted to ensure the very highest of flavour and standards.
Nearly 5 years on, OCD has now moved from under Eduard's garage, to its first premises in St Peters. NSW.

Eduard – Co Founder and Distiller – the creator of everything that is in the bottle.
Julie – Co Founder and the creator of everything outside of the bottle.