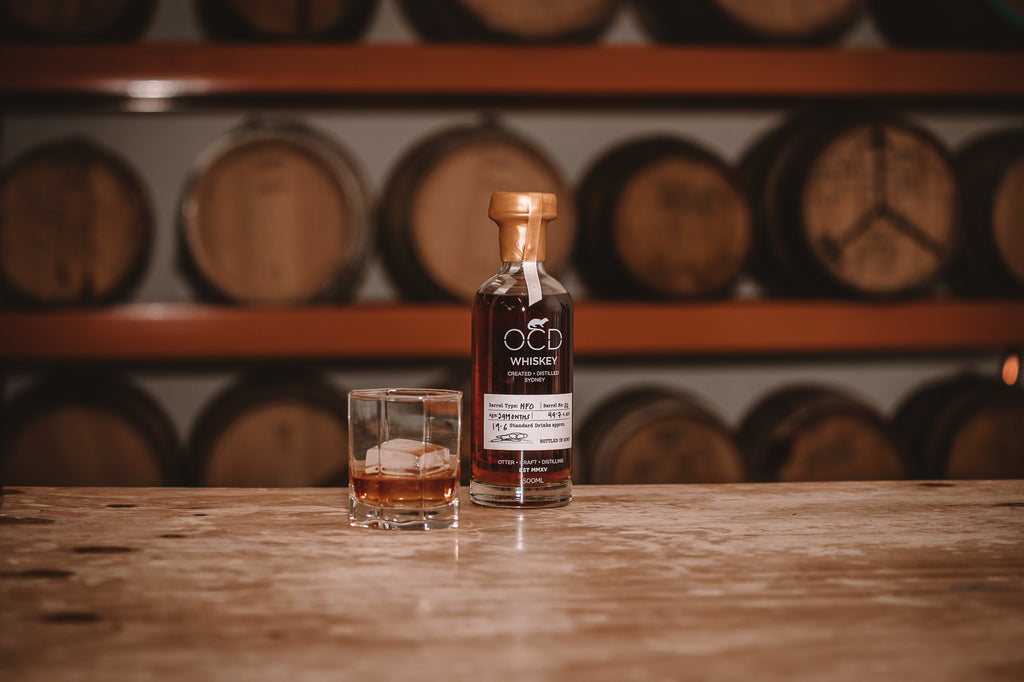 The Story of Barrel 2:
After researching the effects of new American oak on Bourbon, Head Distiller, Eduard, could not help but wonder what effect a new French oak would have on the sweet smooth taste of OCD new make?
Would a sweet malted barley base, matched with a medium toasted new French oak offer us a great discovery?
With generous head cuts and no need for charring to filter from the barrel ..so began the life of barrel number 2 for OCD.
The Barrel:
French coopers who began their journey in 1946 based in Meursault, who have passed down their skills and ways for over 4 generations, have created the gorgeous 27 litre vessel, that we would use to test our theory.
On inspection the barrel was nothing short of perfection - filled with 68.9% ABV new make, the barrel immediately offered up hints of sweet caramel and roasted toffee.
However, whilst the barrel lay quietly it was hiding a secret – a small leak that could have been catastrophic if not for its own healing power. Whilst some liquid was lost, by creating its own healing seal, combining wood sap and alcohol, the barrel formed a honey like crust around one of the hoops, locking in the sacred liquid!
This event however opened up another development -
As barrel 02 was being matured in close proximity to its brothers and sisters, who - during temperature fluctuations experienced in barrel storage, gave up their alcohol, this barrel, now with space to spare, absorbed this through the staves!
Finally, after 29 months and 22 days the contents where opened up to the world.
Sadly only 15 litres made it to the final stage, though the ABV had increased to 71%!
The cutting:
Sitting down with a drawn sample, filtered water and knower of all things whisk(e)y James Buntin and Eduard, slowly cut the whiskey.
Together they reviewed aroma, flavour and mouth feel, as each additional drop of water was added to the copper red whiskey.
Starting with the intensity of the ABV at barrel strength, and moving to a respectable 49.7% ABV, the depths of flavours were unearthed to open up an incredible flavour profile.
Aroma:
Notes of freshly baked biscuits with a chocolatey base, make way for a toffee trickle not unlike the thick honey that formed on the side of the barrel locking in the liquid.
Taste:
First hints of ginger dusted in cinnamon with dried tea leaves, turns to a warm buttery baguette just out of the oven.
The whiskey seems to want to explore all the corners of your mouth.
Finishing with the warmth that is the unmistakable malted barley base.
Colour:
Rose copper not unlike the still it came from.
There are only 50 bottles from this single cask, single malt, and all have been bottled in bond.