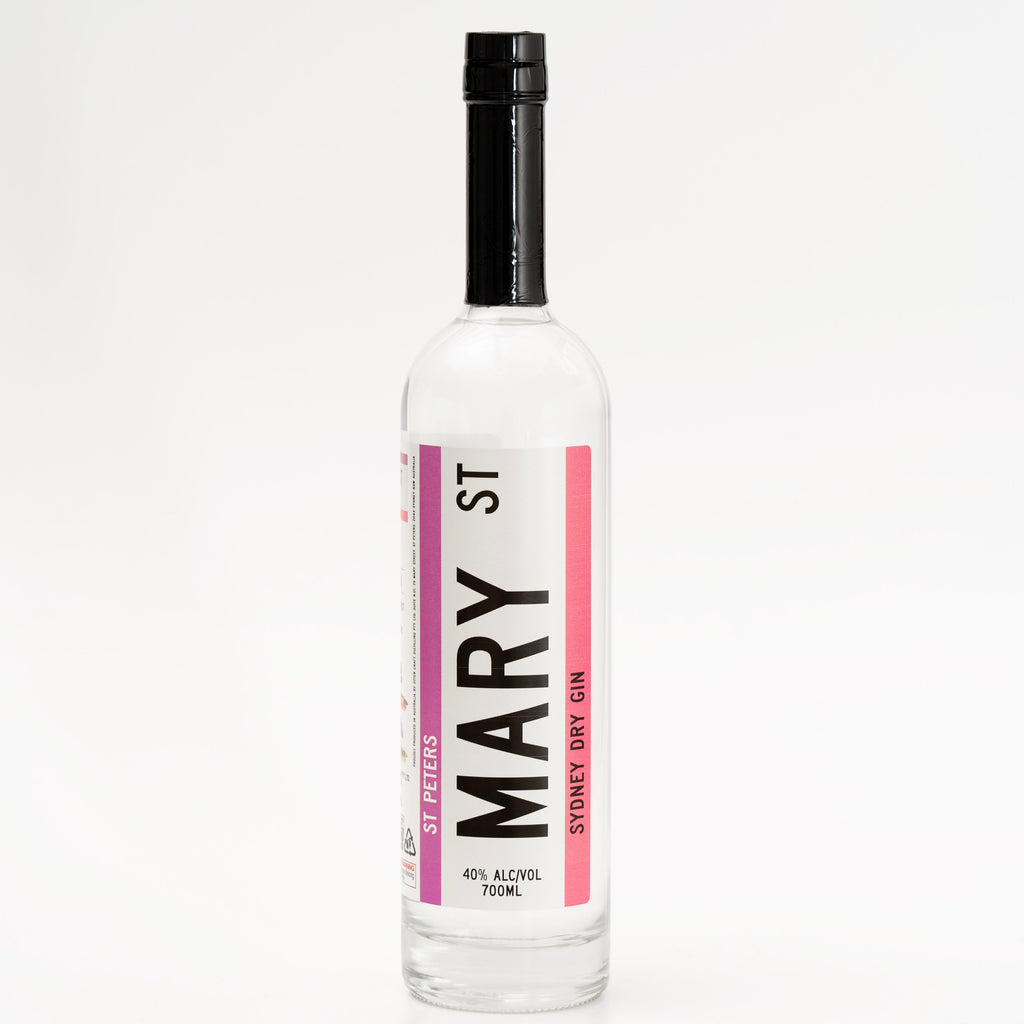 Mary St Gin:
Created by co-owner and distiller Eduard Otter, Mary St Gin reflects the core DNA of the OCD brand, ensuring the very best of sourced botanicals, lengthy research and development and a distillation process that is aligned to the innovative methods the brand is recognised for, to create an incredible dry gin!
 The name reflects the location of where this Gin is made by hand at the OCD distillery in Mary Street, St Peters, and as the message on the bottle reads:
"From our street to your street - however you want, wherever you want to, from wherever you are. The heart of Sydney's inner west, from us to you - no judgement ....just great gin!"
 A quick glance at the slight cloudiness of Mary St Sydney Dry Gin tells you where this is heading, it's a good hint of the delicious oily juniper goodness packing this true dry gin.
On the nose this is confirmed with a magnificent and immense hit of fresh juniper. The juniper is subtly supported with light floral and sweet citrus notes.
On the palate Mary St again gives you a fabulous dose of juniper, quickly followed by a healthy spice kick from the fragrant cinnamon and some woody, earthiness from the orris. The sweet floral notes are wonderfully subtle and round out Mary St Gin without standing out as hero botanicals.
Mary St Gin is a superbly easy drinking and versatile gin. The big juniper and spice notes will ensure it is as suited to a classic gin & tonic, as it is to a Martini (whichever style you like!) or Negroni..or any dry gin based cocktail you like!
40% ABV
700ML