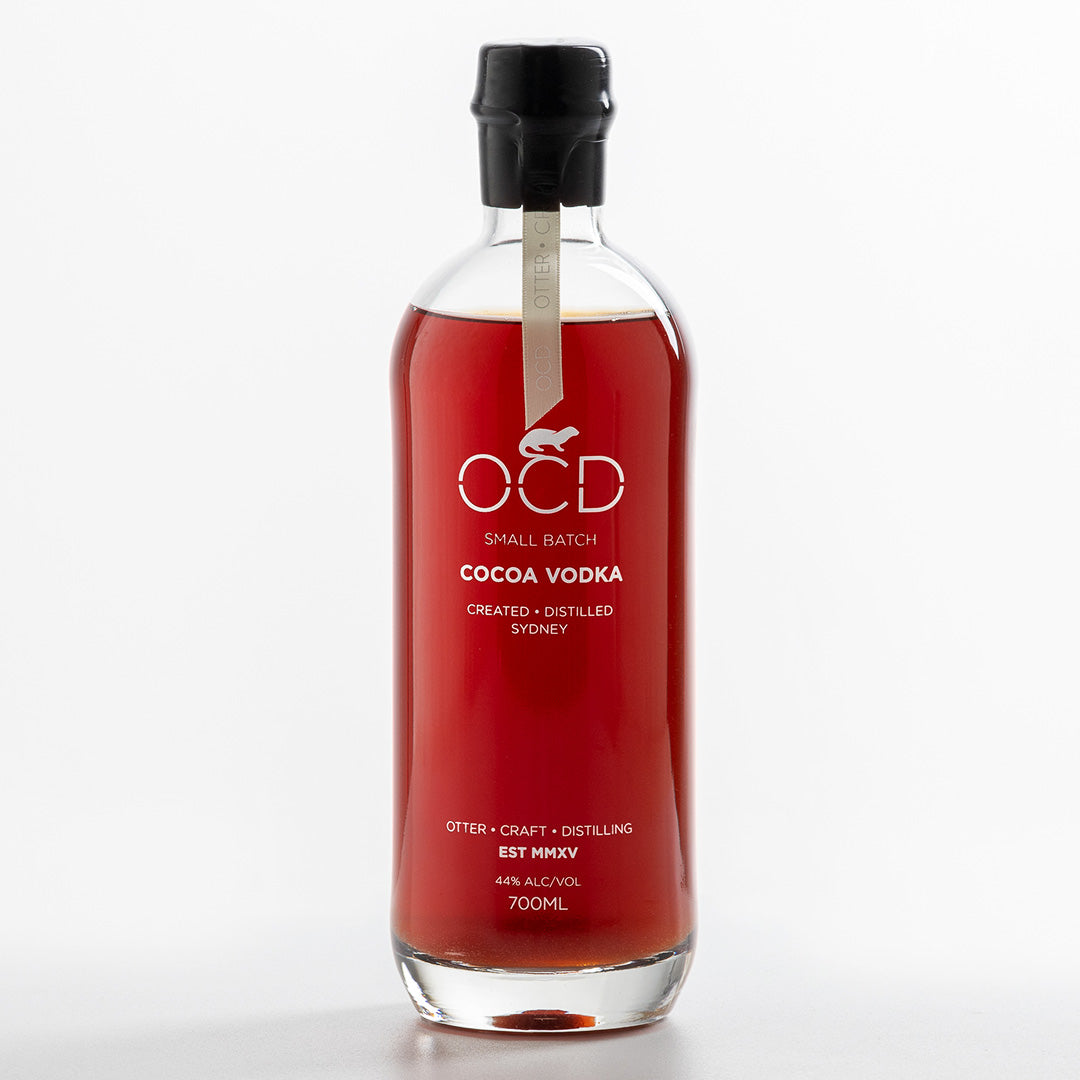 Hand Made. Small Batch. Single Malt. Triple Distilled
OCD's Pure Vodka steeped in the finest cocoa nibs.
Following on from the unique distillation process that produces OCD pure Vodka, OCD Cocoa uses only sustainably sourced and traceable cocoa nibs.
These nibs are steeped for 10 days, to extract the warm, rich golden velvety character, to give OCD Cocoa Vodka its unique flavour.
Flat rate shipping $10.00 per order across Australia.
Aroma: Deep scents of cocoa nibs, dark chocolate truffles, sweet liquorice root and hints of browned cocoa butter.
Tasting Notes: Intense and layered flavours of deep dark chocolate, cocoa dust and fudge brownie with hints of raisins and dates, that build to a warm and long bittersweet cocoa finish.