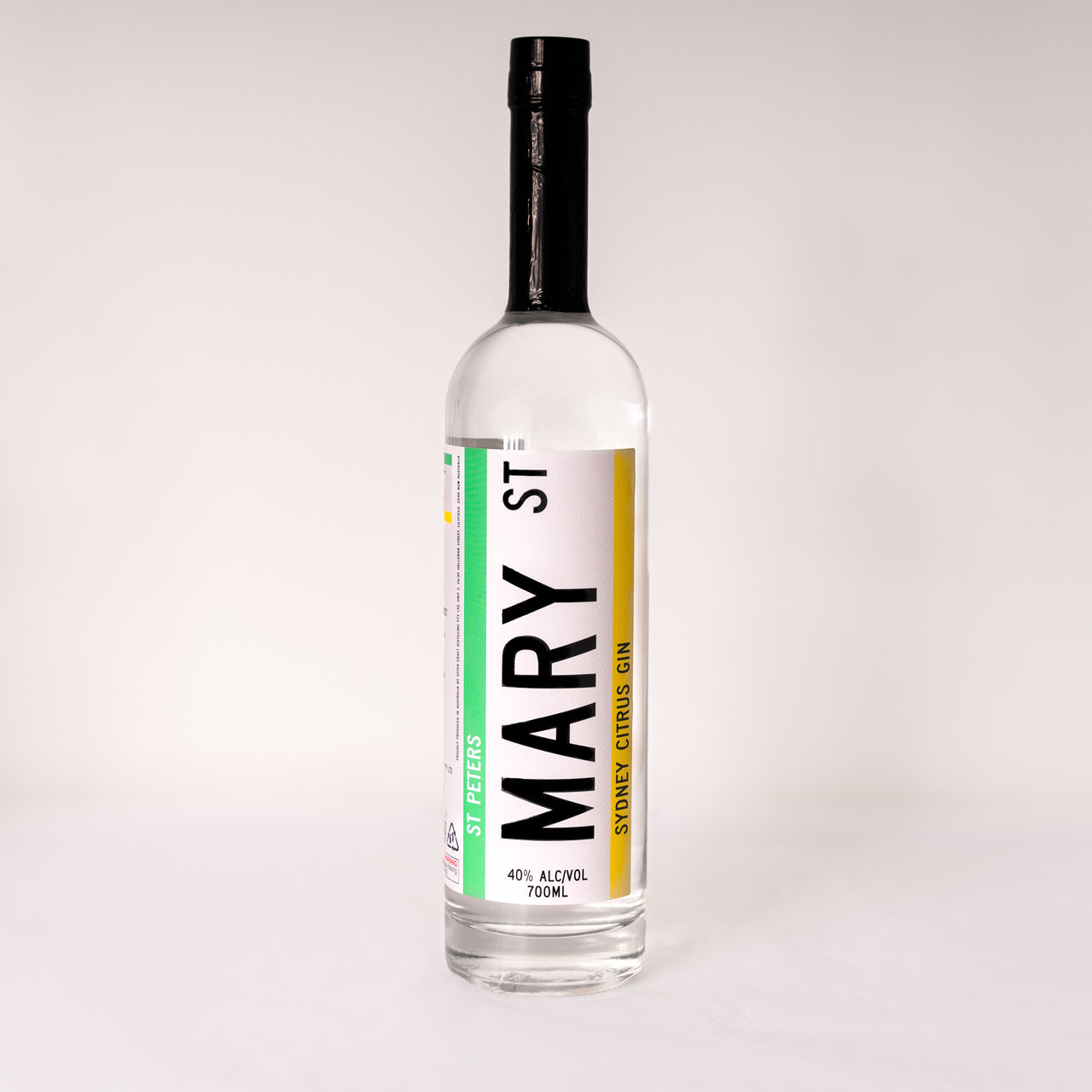 Created by co-owner and distiller Eduard Otter, Mary St Gin reflects the core DNA of the OCD brand, ensuring the very best of sourced botanicals, lengthy research and development and a distillation process that is aligned to the innovative methods the brand is recognised for, to create an incredible dry gin!

The name reflects the location of where this Gin was created by hand at the original OCD distillery in Mary Street, St Peters, and as the message on the bottle reads:

"From our street to your street - however you want, wherever you want to, from wherever you are. The heart of Sydney's inner west, from us to you - no judgement ....just great gin!"
This delicious Citrus Gin is filled with lemon, limes. oranges & mandarins -
On the nose this is confirmed with an instant aroma of lemons & limes, with the sweetness of the oranges & mandarins also distinct!
On the palate Mary St Citrus Gin gives you a fabulous burst of mixed citrus with the  juniper base also present.  The sweet floral notes of the mandarins are wonderfully subtle and round out Mary St Citrus Gin perfectly!

Mary St Citrus Gin is a superbly easy drinking and versatile gin. It is as suited to a classic "lemon, lime & soda" - just add soda, a fabulous G&T or with lemonade or neat over ice!