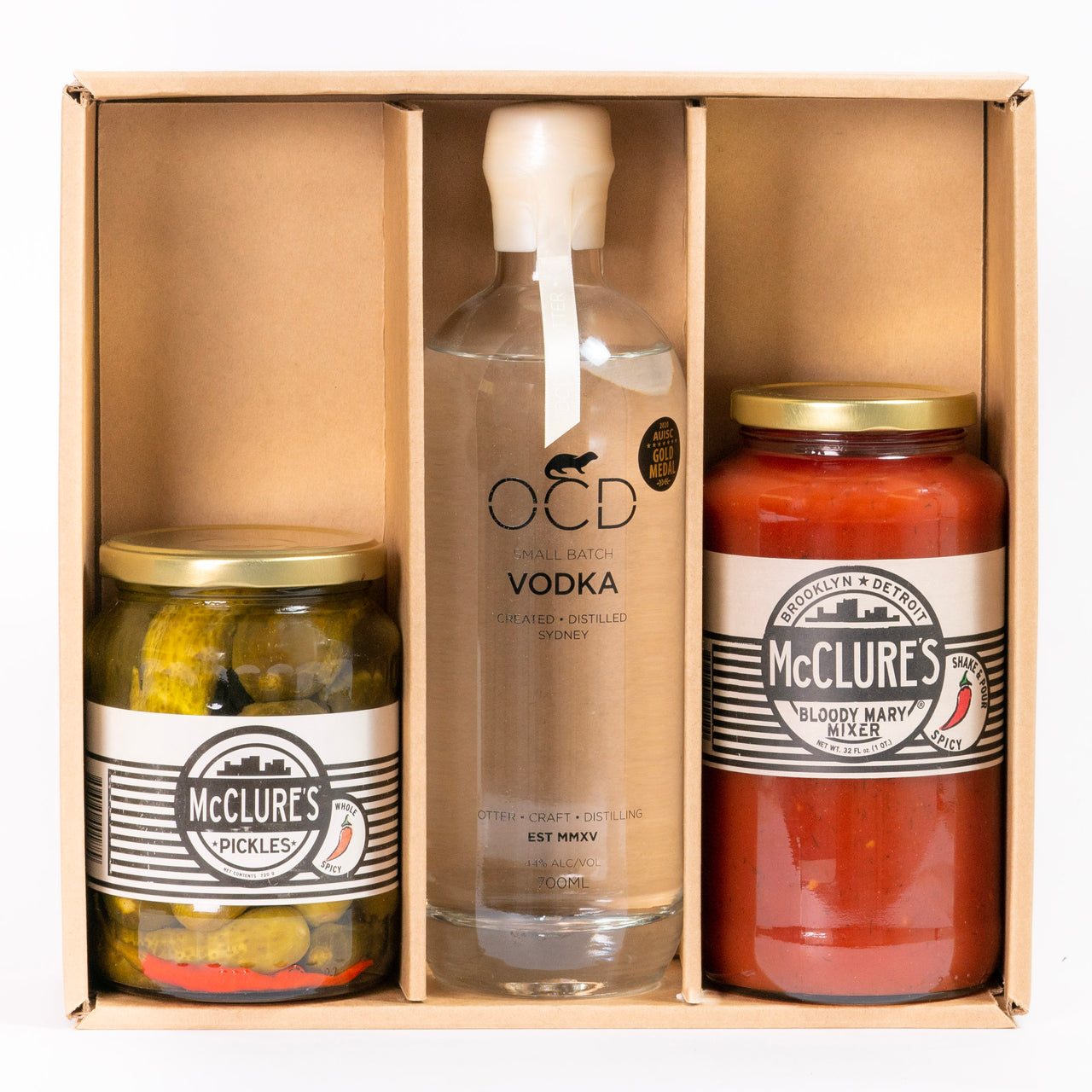 Hand Made. Small Batch. Single Malt. Triple Distilled.
Included in this kit you will receive:
1 x OCD Pure Vodka 700ml 44% ABV Gold Medal Winning Vodka
1 x McClure's Bloody Mary Mixer.
1 x McClure's Pickles
OCD Vodka runs through a process that yields only to time, with longer than normal fermentation periods to allow the development of a deep, rich flavour profile.

OCD Vodka is made to be sipped over ice or mixed - and is perfect for creating the most delicious Bloody Mary!

Using the same ingredients and recipe as used by OCD distiller and Co - Founder, Eduard Otter, you can create the easiest and absolute best Bloody Mary you & your guests have ever had! 
Flat rate shipping $10.00 per order across Australia.
Ingredients:

45mls- OCD Vodka.
125mls – McCLures Bloody Mary Mix.
McCLures Pickles.
Method – Build
Take a large glass and pour in the OCD Vodka, fill most of the glass with ice.
Fill the remaining void with McLures Bloody Mary Mix & add in as many of your favourite pickles to finish this delicious cocktail!
Garnish with pretty much anything that is in a salad! We love to add celery, carrots, capsicum and cucumber!